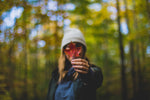 We've created 5 main themes for our blog and use these as a guide to gather stories and insights of outdoor adventure seekers from across the outdoors. 
CHASING DAYLIGHT
Chasing daylight is the pursuit of finding time to get outdoors in-between our work and busy day to day lives. We tell stories of what homemadeADVENTURES we get up to but we also share stories of other outdoor adventure seekers who are trying to find the equilibrium between their work, life and passion for the outdoors. 
FEAR/LESS
We share stories of outdoor adventure seekers who have taken up their very own homemadeADVENTURES and who have developed the courage to fear/less and dare us on our discovery to BE BOLD. GET BRAVE. We believe that learning new skills plays a big part in gaining confidence in the endeavour of outdoor pursuits and taking on your own homemadeADVENTURES. In this section we share tips, tricks and resources that help get you on your way to become more FEAR/LESS. 
WORN/OUT
From gear reviews to sharing stories about our favourite pieces of kit we couldn't go on homemadeADVENTURES without it.  All our gear reviews are honest and objective, tried and tested. 
NOURISHMENT
No homemadeADVENTURES would be without some homemade food and fuel. Along with us on our outdoor adventures we have our very own resident Sports Dietician Team High Performance Dietitian headed up by a recognised leading industry expert Rebecca Dent.  
Rebecca and her team will be on hand to fact check, myth bust and share some of their favourite adventure fuelling recipes. 
NATURES OWN
All 'homemadeADVENTURES' should 'leave no trace', we are all responsible for taking care of mother natures playground. From skin care to bike wash, we share with you products that we have come across and used that are kind to the environment and play a part in reducing our environmental impact.