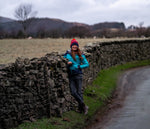 Hello and welcome to homemadeADVENTURES, my name is Lisa and I am a big lover and advocate for participation and immersion in the outdoors.  In my pursuit to maintain a sense of perspective, balance & sanity, I will do anything to be outdoors on two wheels or two feet.  
Pre pandemic my day job is a major sports event manager and founder of Breakthrough Events where I have had many incredible opportunities to work across the international sporting world of Triathlon, Cycling, Mountain Biking, BMX, Open Water Swimming and Adventure Racing.  I have also been a Mountain Bike Instructor and a Civilian Police Defensive and Tactics Trainer, in other words I taught self defence, police equipment skills i.e. baton training & handcuffing and the legislation around the use of force. 
Lockdown and a halt to the events industry gave me an opportunity to focus on creating and setting up homemadeADVENTURES with a mission to support the outdoors sports, endurance and adventure industry in reducing its environmental impact via replacing the every day consumer skincare products with 100% natural and eco friendly ones. 
''A natural skincare store that not only takes care of your skin but is also kind to the environment. Tried and tested natural and eco-friendly products that stand not only stand up to the outdoor elements but also the physical activity outdoor adventure seekers put them through''. 
homemadeADVENTURES is an online store built from a passion for the outdoors and wanting to play my part in the fight against climate change. It was also an opportunity to build a community of like minded outdoor adventure seekers. 
By replacing the fear of the unknown with curiosity we open ourselves up to an infinite stream of possibility.  - Alan Watts
#Staycurious
​BE BOLD. GET BRAVE.