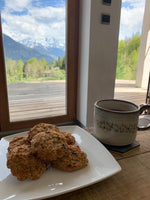 Tried & tested recipe - flour and egg free super easy recipe for Banana & Oat Cookies. With only 5 ingredients and easily transportable, why have a go at baking these before you head out on your next outdoor adventure. We'd love to have your feedback! 
---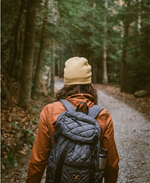 It may seem obvious but it's important to start every activity hydrated! When we are active outdoors that often means our access to fluids and ability to carry enough fluids with us is often limited, think paddling, mountain biking, trail running, open water swimming, surfing and skiing.
---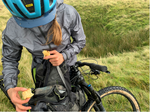 No homemadeADVENTURES would be without some homemade food and fuel. Along with us on our outdoor adventures we have our very own resident Sports Dietician Team High Performance Dietitian headed up by recognised leading industry expert Rebecca Dent.   Rebecca and her team will be on hand to fact check, myth bust and share some of their favourite adventure fuelling recipes.  .